G.E.S.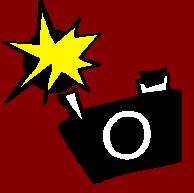 ---
Railway Pics
S N C B

at and around Luxembourg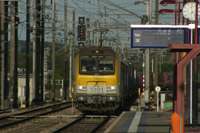 1301and 2 other 1300 series with freight train at Pétange 19-SEP-2004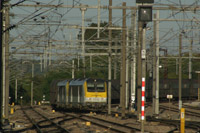 1316 with freight train at Pétange 18-SEP-2004
6237 at Bettembourg 17-APR-2004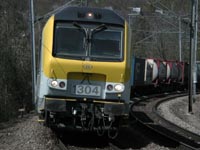 1304 at Belval 18-APR-2003
Two modified Belgian Nohab diesel engines passing Oberkorn station 04-AUG-2001
5316 with 5318 at the level crossing in Charlotte avenue in Differdange 13-JUN-2002
A couple of belgian electric engines near Hollerich station 12-JUL-2002
1335 with 1348 at the Belvaux-Soleuvre station 28-DEC-2002
Belgian shunting locomotive at the Athus (B) station
1350 with parent locomotive at Differdange 24-JAN-2003
1315 with 1324 at Differdange 27-SEP-2003
---
Copyright © 2002 [G.E.S.]. All rights reserved.
Revised: July 27, 2005 .